ā€œI was tired of doing all the big picture thinking myself. My staff didnā€™t know how to look out for the business the way an entrepreneur does. Now they do. My job is so much easier.ā€
Our coaches have the tools and the in depth awareness to spot whatā€™s blocking your leadership and managersā€™ performance. We can demystify whatā€™s causing pain, why and show you how to change your game to get traction, even with the toughest personalities and the thorniest issues.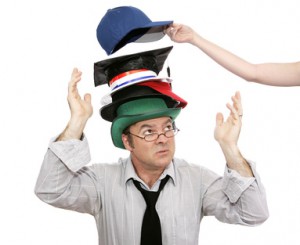 Yes, hearing the tough stuff doesnā€™t feel good in the beginning. But when you start to see change around you almost immediately, the pain is soon forgotten.
Hereā€™s what we offer as part of our coaching programs.
Assessments ā€" Itā€™s time to really understand what each of your team members strength actually is and then to learn how to work with the innate talent and strengths you have on your team. Stop putting square pegs in round holes and expecting more.
One-on-One Coaching ā€" Learn to work to strengths and minimize blind spots.
Team Coaching ā€" Work on the process of being a team while working on the issues and decisions the business needs to address.
High Performance ā€" Attend to the way people work together to resolve differences once and for all. People Power Profit only when they can talk about the stuff that gets in the way of productivity, performance and profitability.
Dealing with Difficult People: Ever run into these situations?
You know there is something more you can do for your clientā€¦.but how do you introduce it?Ā  You donā€™t want to be pushy, or stick your nose in, or jeopardize your relationship and risk losing the clientā€¦.and yetā€¦.
You notice the strong personalities work to their agenda which may or may not be in alignment for what the company really needs. They are great at their job but also difficult to manage. And having an affect on others you donā€™t like. What should you really be saying?
At meetings, your team gives updates, but not insights. New ideas are shot down fast so no one ventures anything new or innovative. You donā€™t want to settle for that status quo. Learn how to break through the pattern by making it ok to make suggestions by changing how you run your meetings.
You want a decision, but the discussion goes round and round. Everyone gives their ideas and yet hours go by and there never seems to be any consensus. Productivity is paralyzed. You need your team to learn to call a ā€œtrial closeā€.
Your business partner loves to do things a certain way. And it grates on your nerves. The impacts of his or her actions reverberate through the business. How do you get your partner to see the effects and make changes? It starts with changing what you are willing to discuss with your partnerā€¦ and getting the help to say it so you are heard effectively.
If youā€™ve had any of these thoughts or are dealing with frustrating people, there is something you donā€™t know about the art of initiating the difficult conversation.Ā  The key is ā€œDonā€™t make it about you.ā€Ā  If youā€™re not sure what that means or how that works, and know itā€™s easier said than done, you want to talk to Rob.Ā  As a hospital chaplain, consultant, mediator, negotiator and as an executive coach he has had many years of experience in initiating the difficult conversation. Call 604-377-4307.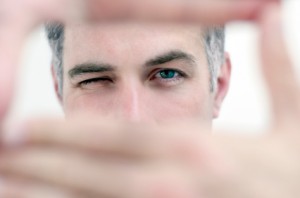 If youā€™re reading this, youā€™re ready to stop waiting for better performance and start making it happen.Ā  If youā€™re ready to make changes in the way you are leading and managing because you keep getting results you donā€™t like, then its time for a change.
Bringing on experts to help you get there is the right next step. Take a page from the elite athletes of the world. If you want a return on the people you have hired, the right coach gets you and them to minimize blind spots and keep theĀ eye on the prize.
Getting that independent perspective can unlock years of frustration to get everyoneĀ back on the fast track.


Learn about what CEOs have to say about the impact of having a Spirit West coach. Read more here.