Want People To Change?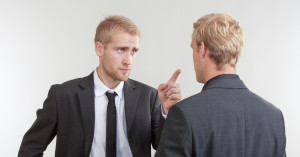 How do you tell someone that they are getting in the way? Causing a problem? Not dealing with something effectively? Or that you want a different direction that is in opposition to their interests?
You don't. That's the first land mine many leaders step in… and then later, have to find a way out after things have spiraled south.

Want to stop this from happening?
If you want someone to change, the fastest, most powerful and influential way to get a better outcome is to… change how YOU think, respond and react with the person you want to change.
No one changes because someone else wants them to, even if you're the boss. We just aren't wired that way.
We built the tools that hundreds of our clients use to day to avoid spiraling out of control when you want others to change and they won't. These tools, and your practice of them make managing 'problem' people way easier… and much to the surprise of everyone we work with, those problem people start changing because you changed first!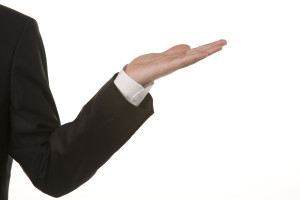 If you want to get the lowdown on how to make managing people far easier, then sign up for your first coaching session… and we'll even guarantee you will notice a big difference in your 'problem' person after the first session… or your money back.
What's Your Situation?
Getting people to change and take responsibility
Managers who don't know how to lead people
Business Partner relations, communication and company management
Shareholder relations, goals and exit strategies
Interdepartmental relations and power struggles
Team effectiveness, communication and decision making processes
Select the package that's right for you and we'll get you on our schedule as soon as possible:
One-on-One: Via Skype or in person, you will learn how to deconstruct what isn't working, why it keeps happening and how to get the result and reaction you really want. 2 hour sessions offered or packages of 5 and 10 sessions give you accountability so you can gain mastery over the tools that break the patterns.
Fast-Track Action: Working on a specific project or problem that is not getting you the result you really want? We'll come together with you in person and show you how to deconstruct what isn't working, reveal the contributing factors, teach you the tools to break the patterns and then build a new process plan, by the end of the day, that will get you the result you really want. This 8-10 hour day is either one-on-one for you and your business or for you and your team.
Team Effectiveness: After One-On-One or Fast Track Action coaching, when you've changed your reaction patterns, it's time for your team to learn how to take responsibility for what they do that doesn't work. We'll work with the team in four hour sessions, alongside you to facilitate a specific business problem. We show them our habit change and process mapping tools as we deconstruct, in a blame free way, what doesn't work, reveal why and build a new process map. Once everyone knows how they step in it, they can't avoid the truth anymore. That's when change becomes sustainable.

Road Test – Ready To Get Off The Six Lane Highway of Habit? Take The Exit!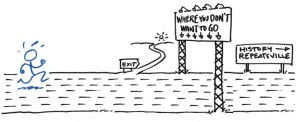 Read what our clients have to say and then try a free 30 minute session on us to see if our style and tools are a fit for your situation and needs.
Our coaching methods have a big impact on business owners' stress, bottom line and ability to get the best from their people.
Better management and communication reduces time in meetings which means a boost to productivity and most importantly, because of these impacts, profitability increases.
 

 
"Working with Rob has made a huge difference in my company. I wouldn't have thought coaching would do much more than help me lead without all the stress. What it really has done is made this company more profitable. He knows how to help me manage more effectively instead of reacting to everything. He has incredible people and business sense and his tools for helping me change my ways are invaluable."
Gary M., president of $18 million contracting & service company 
Business owner surveys say managing people for business success is their biggest headache
You can't manage without people. But they take up so much time!
Every business owner has people challenges: Managers that don't manage; employees that don't cooperate with each other; people who love to change the system; people who guard the status quo; and those that love to point out what's wrong, and make it your problem.
So if you have a lineup of problems waiting at your door every morning, or never hear about anything until it is too late, or have a raft full of technical wizards but lack planning, organization and alignment and are tired of wondering how and when any of these issues will change, then you need a new bag of tricks.

 
"In my company, the same problems and frustrations would buzz around the office and no one ever seemed to take responsibility. I had this attitude that I had to fix everything. It was driving me crazy. It seems obvious now, but Rob helped my whole team, and especially in understanding who owns the problem and what was causing it. I learned to see our operation in a new way and our problems are being dealt with in a way that was never possible before."
Elaine D., CEO of a $40 million manufacturing company
Warren Bennis Says leaders are people who do the right things. Managers are people who do things right.
Which hat are you wearing in your business? The leader or the manager's hat? In fact, most business owners need to re-assess which hat they are wearing to get out from under the burden of their to do list, just so they can start leading. It's time to do less of what you don't want and more of what you do want. Think about what's in the best interests of your company.
Ready to challenge your own methods and get on with getting the success you want with the people you have on your team?
Then do what the pros do and engage a leadership coach who knows how to bring out the best in you and teach you tools and techniques to bring out strategic leadership skills you never knew you had. Learn how to have the difficult conversations that sort out who is responsible for what in your organization so you and your crew can end the blame game.

Not Sure Coaching is for You? Think about this fact: Most of us can tolerate a lot of suffering if we have someone to blame. It almost feels like the reward for having to put up with the drama. And there is the catch 22: we won't deal with the issue, we will tolerate it because blaming gives us a payoff.


The real question to ask is "at what cost?" How long will you put up with the cost to your health, the culture and your company's performance? Blame and it's cousin, 'avoiding responsibility' have big impacts on profitability. And you have the power to stop it with coaching and tools.
Before I met Rob, I couldn't wait to get out of the office at 4:30. None of our people seemed to be able to make decisions or think through the impacts of the  decisions they were making. I would tell them what to do and spend hours in what I thought was training them, and nothing would change. I found out   from Rob that my approach was causing me a lot of stress. It took awhile for me to see it, but now I know how to mentor our people and make the change stick. Their decisions are way better which is what turned around our profitability.
Paul R., Vice President , $38 million services company
Ready to Play a New Game at a High Level of Performance?
If you want to explore how to work with a trusted advisor who will challenge you to make the kinds of changes that will rock your leadership power into high-octane performance, and throw the blame system into the trash bin, then schedule a call with Rob.