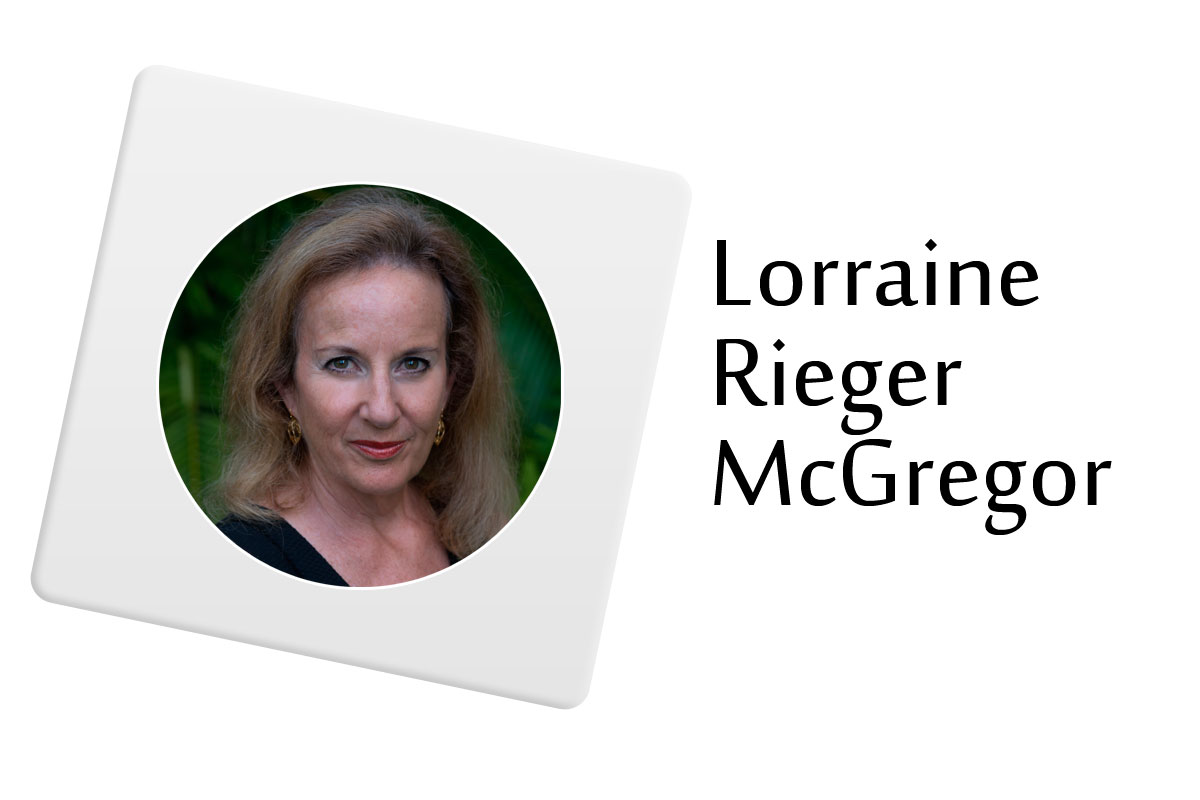 International Senior Business Growth consultant, Coach and Operations Leader
Lorraine McGregor is the founder and a partner in Spirit West Management. With her partner and husband Rob McGregor, they have done pioneering work in how to grow a company. By focusing on the business as an interdependent system that founders or flourishes based on how well information flows amongst employees and leaders, they have achieved success for more than 100 clients since 1990.

Most consultants work in functional areas which reinforce the silo problem of us versus them that retards growth, performance and effectiveness. Lorraine looks at the company as a whole with many levers that need fine tuning, improving processes, exchange and strategy so the company achieves its goals. She and Rob use their Smart Team Toolbox which are the tools and techniques they developed to help people change how they react to each other so that old habit patterns can be avoided and communication flows.
Business Leadership Career
She has served as an interim leader, working alongside the senior management team and as a CEO. Her focus is to bring alignment to the company by finding the right balance between financial performance and quality delivery, and revenue growth and organizational capacity.
Mergers & Acquisition Career
As an Mergers & Acquisition specialist, she works with owners and shareholders to prepare their companies so they are actually saleable, worth their desired exit price and to be attractive to target investors.
Lorraine is the Past President of the Association for Corporate Growth, Vancouver Chapter the leading M&A authority in North America. She holds a Masters in Business Administration from Simon Fraser University, a Marketing Diploma from the BC Institute of Technology and Design Arts Diploma from Seneca College of Applied Arts and Technology.
What's Lorraine Been Doing Lately ?
Mentored three business owners for the Forum of Women Entrepreneurs.
Joined the board of AgileWatchdog.
Keynote speaker for RBC Women of Influence Awards nominees.
Taught Leading Change for the Institute of Chartered Accountants of Alberta.
Spoke to Private Bankers at RBC Wealth Management October 2012
Published third book "How to Increase the Value of Your Business BEFORE You Sell … and Make it More Profitable Now". Published May 2012.
Giving a webinar for Community Banks on how to think like a buyer and make their bank more profitable and saleable. December 2011
Co-author with Rob McGregor of the book and Playbook "Fast Track Secrets for Making Your Business Saleable" Published November 2011.
Contributed to the development of "Secrets of the 1% Difference" an online training course and DVD on how to improve profitability through employee engagement.
Wrote two articles as a guest columnist for BC Business Magazine (Dec 2008) and Business in Vancouver (Nov 24, 2008).
Guest lecturer at Simon Fraser University on how to grow a company with an exit strategy in mind and how to develop a marketing strategy to grow a software technology company.
Elected President in 2008Â of the Vancouver Chapter of the Association for Corporate Growth, www.ACG.org
Developed www.MakeYourBusinessSaleable.com, the first online website to provide video based learning for how to prepare a company so it actually will attract a buyer.
Joined the board of A W.I.S.H, A World Institute for a Sustainable Humanity www.AWISH.NET which fosters sustainability projects around the world.
She loves living on an island by the beach, hiking, tennis, sailing Hale Kai III with her husband Rob and playing the piano